Features
Within this category, you will find trusted wellness and well-being practitioners as well as related businesses that promote conscious living. You will have met them or will soon within our workshops and various events.
Becks is a degree-trained acupuncturist and traditional Chinese medicine practitioner. She has also worked as an interim COO in fast growth tech startups in London. The combination of these skillsets has enabled Becks to create a comprehensive women's health company, that has joined up thinking for both online and offline products with her first product launch - Clarity - a mindfulness, relaxation and sleep app for women getting ready for and going through menopause.

Clarity is a mindfulness, relaxation and sleep app for women, made by women.
We're on a mission to fundamentally improve the lives of women through mindfulness, one calming breath at a time.
We have an introduction to mindfulness that will take you through core concepts of mindfulness one day at a time. During Clarity's guided sessions you'll be taught how to reconnect to your body, giving you the space to listen to it's signals.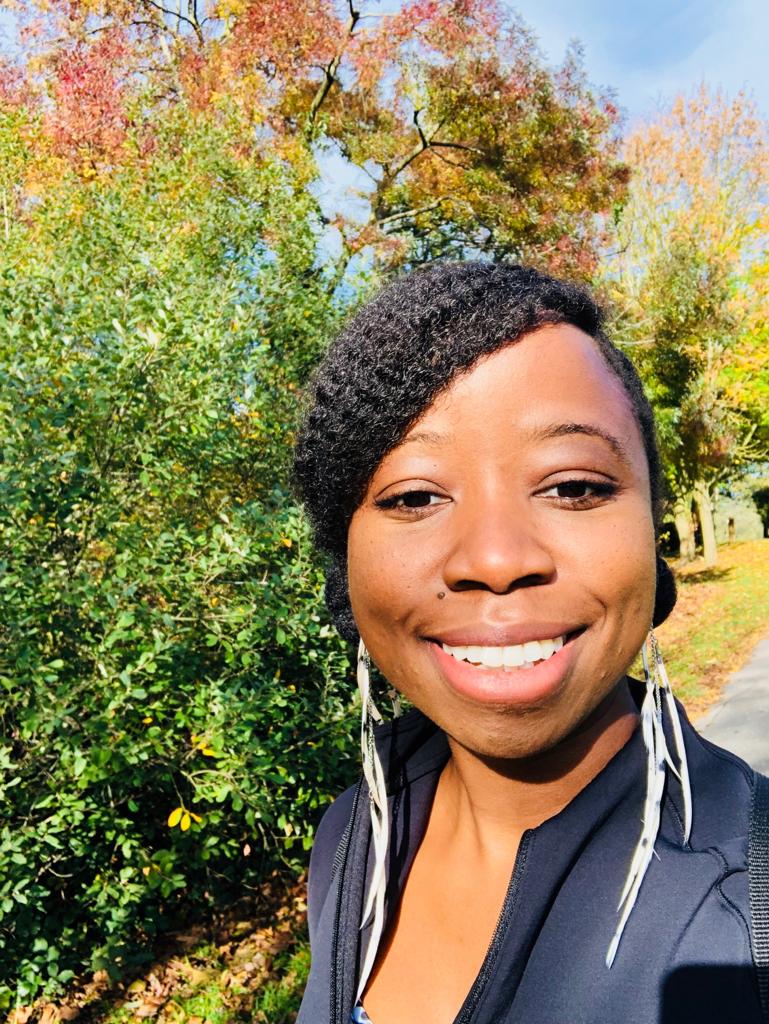 Head of Finance with over 15 years experience in Advertising. Chartered Accountant.
Independant Examiner for charities.
Founder of Zola Eve, a sustainable and ethical activewearbrand with a conscience
Zola Eve was created in London born out of a love of yoga and a desire to infuse her West African heritage, through the Ankara inspired prints, and her British nationality, by designing and producing each item in the UK.
The brand is devoted to promoting body positivity. Whoever you are, you should always try to be happy in your own skin.
https://zolaeve.com/
The Made by Pure Hands brand was created by Vanessa Afful (MCHP). Initially set up as a natural
beauty range, it was her love of holistic therapies that encouraged her to branch out into
Aromatherapy and Massage.
The aim of the brand is to support people in their journey to adopt a more balanced lifestyle.
Massage and Aromatherapy can be essential part of supporting those changes. Often these
therapies are viewed as a special treat or a luxury, but there are many benefits from having a regular
massage or using essential oils. On a very basic level the simple art of touch can have a comforting
effect on our emotional wellbeing. Both therapies work well for both physical and emotional
conditions, from relieving muscular pain to reducing stress and anxiety. It is also a great way of
reducing toxins in the body and improving the tone and the elasticity of skin. In an age where are
mental and physical wellbeing are being challenged, these Therapies offer a way for us to manage and bring harmony to our lives.
https://www.madebypurehands.com/
Sonal is a certified nutritional therapist, she is a member of BANT (British Association for Nutrition and Lifestyle Medicine) and registered with CNHC (Complementary and Natural Healthcare Council). She approaches health concerns by identifying and addressing the root cause of symptoms of ill health rather than suppressing them. Sonal is passionate about education and empowering individuals to make more informed choices about their health and lifestyles which can be impacted by high stress, poor sleep, poor diet, pollution and lack of exercise.

As well as optimising general health and well-being, Sonal works with individuals to provide help and support with Gut health, Women's health & Hormonal imbalance, Metabolic Conditions: (Type 2 Diabetes, Insulin Resistance and Metabolic Syndrome), Allergies, Thyroid Health, Depression, Anxiety, Joint aches & pains, Skin issues, Headaches & Migraines, Sleep issues, Stress management, Weakened Immunity, Autoimmunity, Chronic Fatigue, Fibromyalgia, Weight Management and Disease prevention.
https://www.mindbodynourished.com